Choosing the right listing agent
Choosing Dori for your Penticton Home
Finding the Right Agent
The right agent is the right decision.
Home selling is much more than just a yard sign. In this fast-paced market you deserve a strategy to get you the highest amount of money in your pocket. Dori can help you get the most your home can achieve. She will sit down with you and confirm your goals, whether they be maximum dollar, timing, the current market timing, inventory, where you need to go next or how you are going to get there.
There are many factors that come into selling a home such as
Included items
Disclosure
Timing
Closing Dates
Deposits
The strength a buyer may, or may not have. when tying up your home.
Royal LePage (link to RLP page) sells more than 50% of the homes in Penticton There really is no other option for you to get the most exposure to today's local leading agents. Dori is continually awarded the top 5% *in her office and has some very unique marketing and is also a *"Certified Master Negotiation Expert" MCNE® to make sure your interests are represented. Her competitive spirit always plays out for her clients to win. (Insert happy dance here).

I placed my home on the market with Dori Munday. It wasn't a hard choice as I've grown up in the Summerland area and know lots of realtors. I knew that Dori would put all of her effort into the selling of my home.
My neighbours across the street placed their home for sale with another agent in the same office as Dori at the very same time. The feedback from her office tour was that the neighbouring property was bigger and was more suited for a family. I was well aware of this and not excited about having direct competition in "a soft market" as Dori described it but needed to sell regardless.
Dori coordinated with the other agent to host open houses on the same day to drive buyers to the neighbourhood. Dori placed front page ads that week and had more propecia-facts-about-this-hair-treatment signage. My home had 15 couples through where some of the buyers
didn't even walk across the street to see the other house.
My home was almost 800 sq ft smaller and to make matters worse i was already going to take a loss on my home. I needed to get top dollar for my home to make the decision of parting with it viable. She did front page advertising, open houses and promoted my home to anyone inquiring about the neighbours property.
The neighbors home sold for $310,000 and I was concerned that I would have to go to the bank to get even more of a loan to cover the shortfall I was already experiencing.
A few days after the neighbours house sold Dori brought me multiple offers. At first I only received one offer but Dori called around and put the word to other agents who had clients who viewed the home and managed to drum up another competing offer. That is the offer we went with because it was higher. Through negotiations Dori was able to eventually get me $22,000 more than the competition across the street. I couldn't believe it!
I would highly recommend Dori as a Listing Agent. She really puts her heart into her work and has personal competitive goals that benefit her clients immensely. She kept me updated on a weekly basis and answered all of my calls / texts /inquiries promptly.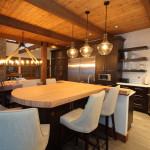 Craig Johnson
Penticton, BC
Online Real Estate Marketing
Ensure Your Home is Positioned Where it will be Seen
Penticton home buyers start their real estate search online. This is where we ensure your home is positioned where it will be seen, in a way that has been designed to best highlight your property's features. Continually evaluating marketing initiatives and opportunities keeps Dori ahead of the curve. It comes naturally for Dori to use the latest and greatest online marketing strategies to uniquely and effectively get her listings in front of those buyers. Dori tracks where Penticton home sales are coming from and targets those markets. One of her favourite sales was to a Buyer in Paris, France who purchased a full duplex sight unseen.