About Dori – Penticton Realtor
®

Choosing the Right REALTOR® makes all the difference when buying and selling your home. 
It is important you find someone who can meet your expectations, so if you think that is Dori, please reach out, let's discuss and may as well see below prior to!
Buying or selling a home – a first home – a vacation home – a dream home: who you list your home with or who you choose to help find the perfect home, or property, is an extremely important decision. You definitely want to select the right real estate agent to work on your behalf.
I am proud to be a member of Royal LePage Locations West – the No. 1 real estate firm in Penticton handling over 50% of the Market Share. I thrive on negotiations and strategizing for specific client needs and outcomes.
What do you look for in a PENTICTON REAL ESTATE AGENT?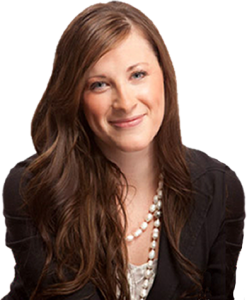 Real Estate Market Knowledge
Dori lives and works in Penticton and knows the Real Estate Market in Penticton. She specializes in buying and selling Penticton Waterfront, luxury, investment and family homes, she knows the Peach City as well as anyone having been born and raised there.
Reliability
Dori is well known in the community and, if she says she is going to do it, she will.  Her clients find her willing to go  above and beyond their expectations and highly recommend Dori as a Penticton Real Estate Agent you can count on.
Knowledge of Contract Law
Dori has a background in legal courses. All this was attained prior to entering the real estate business. Dori enjoys attending continued-education programs with respect to the contract law.
Experience Speaks For Itself
Top 3% Canada (2010-present) Top 5% Canada (2015) Top 10% yrs prior
Dori Lionello – Penticton REALTOR® –
Dori has  (and oh so desperately needs) an unlicensed assistant, her name is Rebecca and she is a life saver.
Dori has three receptionists at Royal LePage;
a non-competing managing Broker (who puts up with her!)
a very experienced conveyancing department that deserve cases and cases of wine
a technology team that take the lead and
photographer/videographer who insists she "stop talking" so much during the video
She has strategically systematized the most effective tools the business can offer
Dori can be found carrying two laptops, one charger, two kids, four shots of espresso and a Cuppa Tea.
With consistent industry training and high producer conferences, Dori lives the real estate life!
She likes to sneak out to Spin classes and usually opens up the office at 5:30am wishing everything else opened a few hours earlier.
You can find her on the beach when there is a "For Sale" sign in the front yard of the attached house.
She is also dear friends with the other top local Penticton agents,  it's a small town and we are constantly working together to help buyers  find the right place to call home within our small community.
Without a doubt, Dori brings trust and honour to her profession and is respected by both clients and colleagues who understand the value of 'doing what is right'.
Her knowledge, loyalty and dedication are second to none. She wears her heart on her sleeve and is very transparent in her business dealings.
The wonderful thing about practising real estate in her hometown is working with people who have known "who she is" and "what she is about" for decades.
Having community roots and relationships has helped Dori achieve a level of professional success that leads her clients to exclusive housing options that are often unavailable to other people searching.
Dori has close relationships with industry professionals ensuring her clients have the ultimate best options when it comes to the mortgage broker and lawyers for legal advice.
Dori has two boys. They can occasionally be heard on the other end of the phone.
They come with the territory on a "week on week off " basis.
Dori has most recently decided to take every second Tuesday off to be with her boys exclusively and has Grandma power allowing her the flexibility needed to attend to her clients.
Sundays you can expect timely attention if you are an active client with contractual needs  but she lives in the Okanagan, has kids and will do everything she can to find some balance!
Marketing Your Home

Realtor to Realtor Tours and Marketing
Google Advertising, easy to find listings online
Professional photography
MLS
Professionally installed yard signage and directional arrows
Flyers are distributed to the neighbourhood
Facebook
Instagram @dori_lionello is the handle
#Penticton_Born_and_Raised to follow
Blog
Talking Window on Main St.
Mall Kiosk
Awards in Real Estate

Top 3% Canada (Royal LePage Canada 2010)
Top 5% Canada (2015)
Top 10% Canada (2007-2020)
Award of Excellence (2010-2016)
Diamond Award
Sales Achievement Award
President of the South Okangan Real Estate Board  (2019)
Elected director of the South Okanagan Real Estate Board (2012-2019)
Chair of Professional Standards / Co-Chair 2012-2015
Master Certified Negotiation Expert
Certified Negotiation Expert
Coined the term "Wiltse" 🙂