I was a part of a nationwide Royal LePage Secret Mission back in December
How it started.
I always make an effort to go to the National Sales Conferences, Rally's and Shelter Foundation Gala's to network with the other REALTORS® across Canada. We have an extensive referral relocation network and when I am working with clients looking to relocate to another city I want to first hand know that the REALTOR® I am referring them to will take good care of them.
Last year I went to the Montreal Sales Conference and had the opportunity to network and learn from top industry leaders and trainers.  A few months after I was invited to the Toronto Shelter Foundation Gala. At this event, I met some more top agents and reconnected with my favorite referral REALTORS®. That same night the Gemini Awards were hosted right next door so I even snuck across to check it out!
That same weekend a great Realtor® wanted to do something special for Sandra Diaz,  the Royal LePage Spokesperson for the Shelter Foundation. Sandra moved the crowd to tears every time we heard her speak. This last conference we were all devastated to hear she was announcing her resignation; Jerry knew something special had to be done to express sincere unforgettable appreciation for her heartfelt contribution to the charity. He slyly stole the nameplate off her desk and commenced a nationwide project we all know as the "Secret Mission."
Through emails, we connected and Jerry organized Sandra's travels across Canada as we created a book in her memory. Each agent in each part of Canada had a limited time with the nameplate known as "Sandra" I was on the list as the Okanagan Agent. I received "Sandra" in the mail and proceeded to travel through the Okanagan with my photographer aka good friend who didn't mind the silly stunts. We had a blast shooting all around Penticton, Naramata, Oliver, Osoyoos. I had so much fun and even more, photo's to prove it.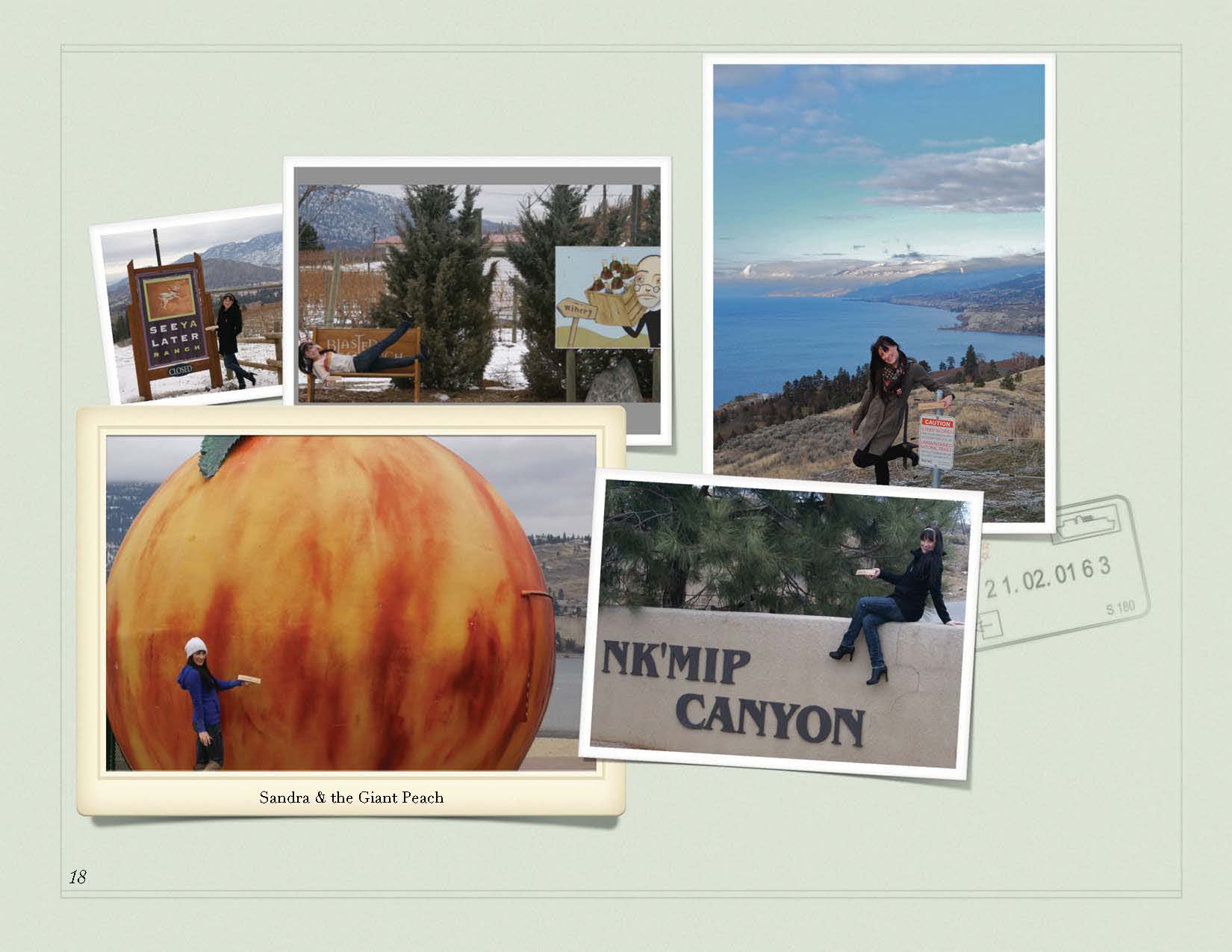 The Full Story from the Head Bacon.